Corey Ramsey Joins WGTECH as IT Support Engineer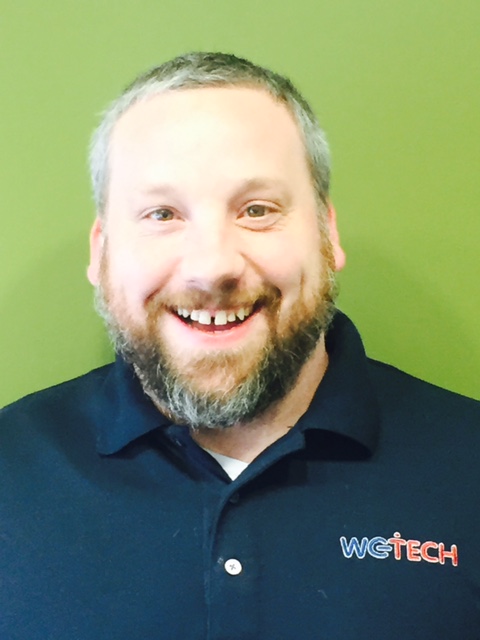 Corey Ramsey Joins WGTECH as IT Support Engineer
It's always exciting to help people launch a career in IT services. We're pleased that Corey Ramsey chose WGTECH to start his as an IT Support Engineer. He joins us from SMCC's computer technology program where he is continuing to earn his degree. He is on track to graduate in the spring of 2016.
In this role, Corey works directly with customers to support their servers, storage, networks, backup solutions, and desktops. "I really enjoy this role because of the amount of various technologies used and implemented," says Corey. "I am constantly learning and being challenged in this very exciting environment."
His enthusiasm is one reason we wanted him onboard at WGTECH even before he finished his degree. "Most of all, I like the chance to help people solve problems," says Corey.
In his spare time, you might find Corey tending bar at Ruskies in the West End of Portland, or playing in his band. He also is a proud father of his growing family, including a new baby expected this year.
Welcome aboard, Corey!